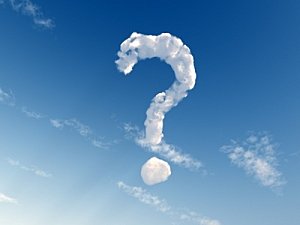 Fumer en pleine conscience : nous avons trouvé cette suggestion très intéressante, autant pour les fumeurs invétérés attirés par la méditation que pour les personnes désireuses de se préparer mentalement à cesser le tabagisme. Nous sollicitons un lecteur intéressé - ou une lectrice intéressée - pour en poster une traduction en français en commentaire : merci d'avance.
Become a Mindful Smoker
In recent studies the average Australian smoker smokes 14 cigarettes per day. If applying Mindful Smoking, you have 14 opportunities to practice meditation throughout the day.
Smoking Mindfully brings awareness to your actions. Allow yourself to become immersed in your cigarette, let it be your only point of concentration, just you and your cigarette. Do not be distracted, if a thought comes bring your focus back to the cigarette. If you are distracted by any noise or any thing you are not staying mindful. Put your full concentration into your cigarette, enjoy it as much as you can.
When you apply Mindful Smoking you will understand what it is to be fully conscious of your actions, you will be smoking with awareness. Mindful Smoking has consequences that are profound. When applying mindfulness to any action you begin to see the action for what it truly is. Please do not believe me, try this out for yourself. I dare you!!!!!
The Current Problem
The Current problem is that you are unconscious when you smoke. There are so many other habits that surround your smoking. You have no awareness of what you are doing. You smoke away, talking, drinking, thinking, working, driving, you name it. You are always doing something else while you smoke. You never just smoke the cigarette.
What to Do
Begin by taking a good look at the your cigarette packet, you have become very skilful at avoiding the picture and label on the packet, read the label "SMOKING KILLS",  but yet it has no effect because you have trained your mind just to ignore it. Begin to take notice, be aware of the picture and the message that it is trying to get across.
Take the cigarette out of the packet, feel it in your finger tips, bring it up to your nose and smell it. When you light it, be aware of the flame at the end of the cigarette, light it up with your complete focus.
Take in your first breath, taste it on your lips and tongue, feel it travel down your throat and feel it deeply fill your lungs. As you exhale, feel it travel from your lungs back up through your wind pipe and throat then taste it as you blow out the smoke. Watch the smoke carefully as you blow it out. When you ash the cigarette, feel it in your hand, pay attention as your hand flicks the ash into the ashtray.
In between each drag watch the smoke coming off the end of the cigarette, do not be distracted, do not drift away, you must keep you attention with the cigarette. Take a second puff and repeat the actions above.
Smoke your cigarette right down to the end, if at any time you are distracted bring your focus back to the cigarette, if you start thinking, bring your focus back to the cigarette, if someone or something grabs your attention bring your focus back to the cigarette. There must be nothing else happening but you and your cigarette.
Taste, Smell, Touch, Feel, look at your fingers. Try to notice everything that happens to your mind and body while having the cigarette. The more you practice Mindful Smoking the more focused you will become, your smoking will truly be a meditation and when you are truly mindful of your smoking, things will begin to change. You will see the action for what it truly is!
Whether this action makes you love or loath cigarettes does not matter for now, just keep applying Mindful Smoking at least once every day, more if you can. If you are serious you will apply it to every cigarette you have. As you begin to see smoking for what it is, your opinions will change, you will naturally see what you are doing to yourself and you may even see that you smoke less or quit all together.
Keep a Logbook
Keeping a logbook can help you keep track of your experiences. You will see how many cigarettes you have had a day, Take note of the experience that each cigarette brings, write it down, give yourself a score out of 10 at how Mindful you where. 10 would be totally Mindful without any distraction, a lesser score would mean that you where distracted to some degree, a poor score would mean you where totally distracted, and went back to smoking unconsciously.
Be honest with yourself, being mindful while smoking is easily said and far more difficult to apply in practice. If you diligently apply the practice you will quickly begin to see change.
Do not attempt to beat yourself up that you should quit smoking, when you do smoke, just Smoke Mindfully. I promise you that its effects will be profound and long lasting. In closing if you are going to smoke make sure you smoke properly. This is the way to become Mindful Smoker.
John Williams,
www.mindfulsmoking.com
À lire sur le même sujet